We all know how important it is to have a good resume in order to find a job. But still not everyone is aware of how to write good resume and how it should look like. There are a lot of misconceptions about how a good resume should look like such as, should your resume be only one or two pages long? Should your resume be very colorful and very fancy? Is it mandatory to have a professional pick in your resume? etc.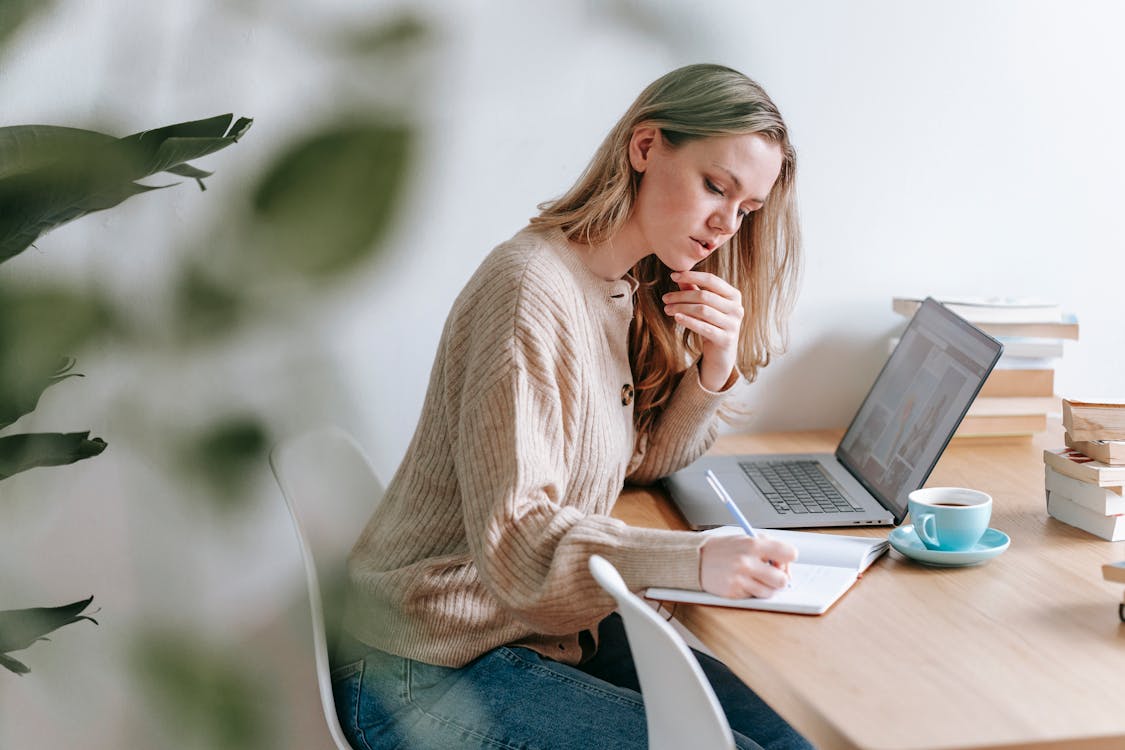 To be frank there are no hard and fast rules set when it comes to how a resume should look like. The ultimate goal of a resume is to convince the recruiter your profile is a good fit for the applied job in the shortest time possible. Over the past years of my professional experience I have worked as a software engineer, data analyst and business analyst etc. I have been part of the interview panel in a few companies and have taken several interviews myself.
I have gone through hundreds of resumes. So in this article I'll show you how to write good resume. At the end of this video I am also going to share you couple of free tools that you can use to build a free resume. So please make sure to read till the end.
Tip #1: Write Good Resume – ATS friendly Resume Writing
Probably the most important tip is to write good resume that your resume format must be ATS friendly. So what is an ATS? ATS stands for applicant tracking system. It's basically a software which is used by most of the large companies today. And also by most of the job portals like LinkedIn, indeed, Job street, Monster etc. So whenever you apply for a job online what happens is your resume is actually not directly sent to the recruiter. But an ATS software will scan through your resume and try to compare the contents of your resume with the job description.
Only if the job description and the contents of your resume is a good match only then your resume will be forwarded to the recruiter. It is said that almost 90 percent of the resumes which are scanned by ATS gets rejected. So, if you are someone who has applied for hundreds of jobs online and hardly gets a response then probably your resume is not following the ATS format.
So what exactly is an ATS format? It's actually pretty simple. So your resume needs to follow a simple formats like as you can see here.
What should include in ATS resume
Your resume needs to have different sections very clearly mentioned and the fonts used should be pretty simple. Don't use any fancy fonts. So ideally the fonts that you can use are Calibri, Aerial, Times new roman etc.
Do not use any tables, columns, special characters or even photos because ATS generally doesn't read your photos.
Best way to write good resume is to prefer to have bullet points. So if you're mentioning your skills or your responsibilities in a project try to mention it in through bullet points. Because most of the ATS software should be able to read bullet points. Do not try to mention everything in big paragraphs.
Try to avoid using headers and footers in your resume because it can happen that some of the ATS softwares may not be able to read it. So if you mentioned some important information like your contact information in your headers or footers the ATS may never be able to read it. And then even though your resume may get shortlisted because the contact information was lost when ATS tried to scan through your resume. The recruiter may never be able to contact you.
Also generally the accepted resume formats are either pdf or the word documents.
Try to use keywords in your resume from the job description. So if your job description is about a java developer and it has specified the frameworks and other technologies then please make sure to use these keywords in your resume. So whenever ATS tries to do a match between the job description and your resume it finds all these keywords and it will increase your chances of having a good match.
So these are the simple steps that you need to follow to make sure that your resume is ATS friendly so nothing fancy and nothing too complicated.
Tip #2: Write Good Resume Needs to be short and Neat
Keep it simple short and neat do not try to over explain the project rather try to explain on what your responsibilities were ideally one to three pages is a good length for a resume avoid highlighting and coloring text because not every recruiter may find it fancy and useful it might just not look too neat for certain recruiters
Check our premium resume template offerings
Tip #3: Add These Section
Have the following sections in your resume. Try to follow the sequence that I'm going to tell you.
Start with your name your designation and the contact details. So under contact details you can mention your phone number the city that you live in and the country. May be and then your email address and the LinkedIn profile. If you have your own website, blogs or any other portfolio website then you can mention that as well.
The next section is the summary section where you need to describe professionally yourself in one paragraph. Try to take this section very seriously and try to put your own words and explain what you have done in your past experience. And what are the qualities that you have which can really add value to the current role that you're applying.
The next section is the skill set. So under this section you mentioned all the skill sets that you have that matches the job you are applying. The next section is the work experience section. So let's say if you are a fresher then instead of mentioning work experience you can just mention the projects that you have worked on during your internship or in your college projects etc.
The way to write good resume is to If you're mentioning work experience then make sure to first start it with mentioning the designation then followed by the company name and then followed by the location that you had in that role
Next try to explain maybe in two lines what the project is about and then followed by a bullet points maybe you can mention three to four bullet points where you explain your responsibilities in that project. Try to mention all the projects that you have worked.
On the next section is the education so mention your degree and your university and the year you passed etc. The next section is certifications and courses so if you have done any certifications or any other courses other than your education then this is a good section to mention here.
Finally you can also add couple of more sections like mentioning your languages. The languages that you know and also the hobbies that you have.
Finally the last step is do not fake. Be real and apply for jobs that only matches your profile. This way you won't get disappointed because if you think that you're going to try your luck by just applying for jobs even though they do not match with your profile. ATS will anyways reject such profiles even before it reaches to the recruiter. So do not waste your time.
Another good quality of write good resume is to make sure that everything that you mentioned in your resume is true do not lie because most of the recruiters will ask you questions based on what is mentioned in your resume.
So if you mention something on your resume that you have no idea about and if the recruiter comes to know that you just faked it. Then it's actually going to adversely affect your chances of getting that job.
Free Tools
Now as I promised let me share couple of free tools that you can use to write good resume your own. The first tool is by using the our free resume section. So just go to free resume templates on the menu and then here you will see several templates which are free to be downloaded. So any of these templates you can just download it and then update the resume as per your details. And then you can use it as your own resume.
Check our FREE resume template
The second website that I would recommend to write good resume is by using Canva so just search for Canva or go to Canva.com this is a great website where you can do a lot of things and building your resume is one of them. So just go to templates and click on resume here you will see several hundreds of resumes available. So you can choose what type of resume you are looking for simple, colorful etc. The one thing to remember is that most of these resume templates that you find in Canva may not be ATS friendly. So these are pretty fancy resumes and very easy to build but they may not be ATS friendly.
So what I would recommend is try to maintain two different resumes. Basically having the same details but two different formats one is a format which is ATS friendly so whenever you're applying for a job through online portals like LinkedIn or any other job portals or to a company website directly then try to use this ATS friendly resume and then whenever you're trying to send a resume directly to an HR through email or something like that then try to use the resume that you have built by using Canva hopefully both these tools can help you to build a fantastic resume in a very short time.
I hope this article about how to write good resume makes your knowledge updated. Feel free to share with your friends who are looking for new jobs.